Discover your identity in Christ.
DEVELOP HEALTHY HABITS.
GROW IN VIRTUE.
DISCOVER YOUR IDENTITY IN CHRIST.
BECOME THE HEALTHY, missionary DISCIPLE GOD IS CALLING YOU TO BE
Fit From Faith's integrated approach to healthy living promotes physical, spiritual and emotional health. Begin your journey of transformation today!
Interested in hosting a wellness workshop at your Catholic parish, school, religious congregation or institution? Schedule a workshop with Coach Lindsay.
STRIVE TOWARDS VIRTUE AND wholeness
OUR GOAL IS TO HELP YOU GROW IN VIRTUE
SEE
your body as a temple of the Holy

FUEL
your body the way the Lord intended

LIVE
fully alive as God's vibrant disciple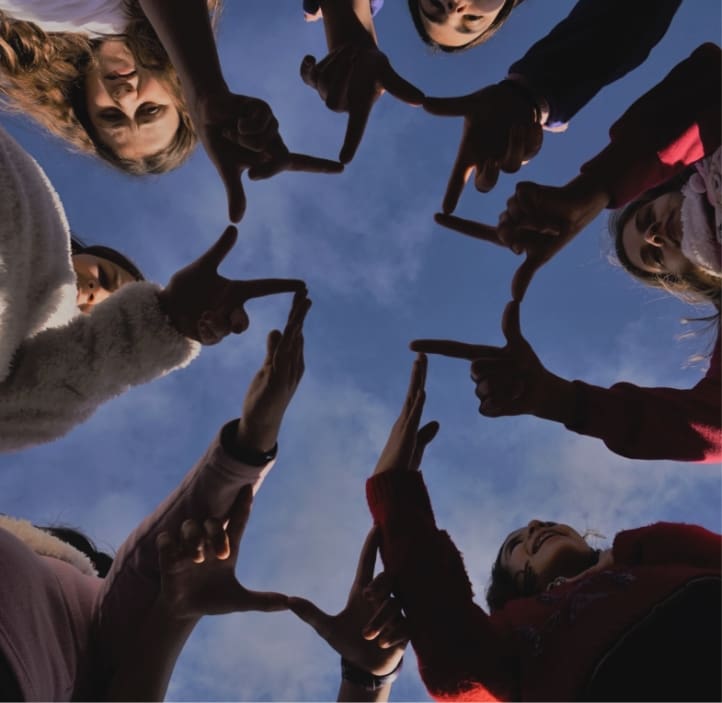 find your faith
My relationship with food and exercise is continuously being healed, ordered and renewed. This is not like other diets or programs I've tried in the past. This is different: This is healing, and praise God for this journey that is just beginning.
Natalie
Church Falls, Virginia
I learned so much about the relationship between my mind, body and spirit and how God needs me to be strong in all those areas, not just one. I'm eager to refer Fit From Faith to friends because it's a great way to see your body how God sees it and grow closer to him as you develop healthier habits.
Patrick
Lakewood, Ohio
I learned the proper nutrition strategies to lose not only weight but to feel energized and better about myself. Linsday's mentoring and lessons have helped me to integrate my health with my spiritual life.
Ashley
Philadelphia, Pennsylvania
I became more aware of the relationship between my earthly body and God, Jesus, the Spirit and the redemption involving my body. I never put the two together. It was interesting to me to see that instead of just "please help me make good decisions about food today" to actually see the relationship between food and the importance of my body to Jesus.
Adelle
Twinsburg, Ohio
Fit From Faith and its coach Lindsay Fullerman are a powerful, transformative and grace-filled blessing for all who seek the gift of wholeness in body, mind and spirit. Those touched by the gift of Fit From Faith and Lindsay's mission and care will be blessed with joyful growth and intense experience of God's love.
Archbishop Nelson J. Perez
Archbishop of Philadelphia
MEET YOUR COACH
LINDSAY FULLERMAN, MA, PN2, SSC
COACH AND FOUNDER
Lindsay struggled with her body image for years. She adopted extreme dieting and exercise practices, but these didn't lead to the results she'd hoped. It was only after developing a personal relationship with Jesus Christ and understanding her Catholic roots that she began her healing journey towards interior freedom and balanced living. She founded Fit From Faith to educate Catholics on healthy and balanced living, drawing on her extensive background in kinesiology, sports nutrition and theology.
Email Coach Lindsay: lindsay@fitfromfaith.com
READY TO GET STARTED?
There's no time like the present to commit to a healthier, holier future. Whether you're a layperson, priest, seminarian or religious, you'll find people just like you who are ready to become healthier, missionary disciples of Jesus Christ.